Welcome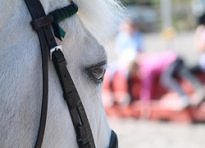 Covid-19 update November 2020 *Important update*

Due to a new press release from the British Horse Society today (Tuesday 10th November) I am afraid to say we can no longer operate during lockdown 2.0.
I apologise for this but it is totally out of my hands 😥 All lessons from tonight onwards will therefore be cancelled until further notice.

Stay safe everyone xxx

**SMS During lockdown 2.0**
*Learning*
This morning (16th November) i have sent work out to the following groups -

1. SMS Passport learners
2. SMS Chick's passport learners (Including pony club mini achievement badges)
3. SMS Pony club members
4. Bronze challenge learners
5. Silver challenge learners
If you are on one of these groups and not receiving the emails please email me at smsbookings@outlook.com
I have also sent out a YouTube email inviting those I can remember from lockdown 1.0 if they would like to recieve videos links again -if you would like to receive the video links and you didn't get the email please email me to let me know and I can add you on - they are open to everyone and will cover a range of topics!
And finally we have set up a just giving page the same as we did during the last lockdown – there is no obligation to donate but if you wish to donate here is the link - https://www.justgiving.com/crowdfun…/smsequestrianlockdown2…
Once again thank you for your amazing love and support. 💖🎠💖
SMS Equestrian is run by Sarah Mitchell-Sheppard, a qualified BHS Instructor.
Sarah teaches from her yard in Fovant where she has a selection of horses for all ages and abilities. She is equally happy to go and teach clients in their own homes on their own horses. Clients are also welcome to bring their horses to her yard and use her facilities.
SMS Equestrian prides itself on being fun and friendly and Sarah runs a hugely popular Saturday 'Cherpies Club' for young enthusiasts. There is always something to be involved in for adults and children - from group hacks to competitions and trips to events.


"In the 18 months since she has been teaching me, Sarah has completely changed the way I ride - it's not just the skills she has taught me, but the confidence and self belief that she has given me."
To book a lesson please email your request to smsbookings@outlook.com